First, seaside holiday
1. Walk on the beach and the beach. You should avoid leather, cloth, etc. when choosing the flip-flops. The waterproof and non-slip lightweight rubber material is the first choice.
2, in order to avoid the sand remaining in the upper to wear your feet, it is best to choose a smooth upper to avoid the wave type.
3, in the choice of color in order to quickly find their own flip-flops on the beach, bold choice of fluorescent, printed and colorful flip-flops.
Beach flip flops reference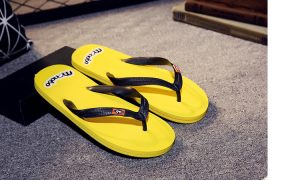 Second, business and leisure
1, want to be fashionable and in line with the working environment, we recommend the choice of dark color in the color, calm black brown is worth considering, those big prints or bright colors still stay on vacation.
2, the material of the flip-flops is also very important, high-quality leather material is the first choice when matching a suit, rubber or cloth, etc. should be respected.
3, in terms of style, you can try small flip-flops, which can visually lengthen your leg.
Business flip flops reference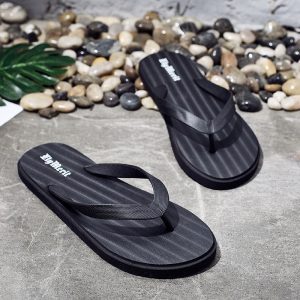 Third, the sports fan
1. The sport we are talking about here is not to let you really exercise. In sports, you should choose professional sports shoes, because the thin bottom of the flip-flops does not provide you with the protection you need during exercise.
2, cloth wide-band flip flops are both soft and can give your feet to reduce pressure is worth choosing.
sport flip flop reference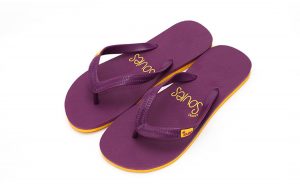 Fourth, comfortable and casual
1. Rubber, cloth, and leather are all you can try.
2. If you are walking for a long time, you may wish to choose a pair of flip-flops with massage function to ease the discomfort of the feet.
3, broadband, thin belt; dark, bright color, in fact, there is not much demand, just do the color with the whole body can be unified.
men Flip flop reference