PRODUCTION DETAILS   PRODUCT NAME Men's Lightweight Fashion Flip Flops BRAND TNE UPPER MATERIAL PVC SOLE MATERIAL PVC SIZE Customized upon request MOQ 300pairs COLOR As your requirements(ex.Red, white, black, blue, purple, brown, camel, green, yellow…) PRODUCTION CYCLE 25-30 days PRODUCT CATEGORY Beach Shoes PRODUCT CHARACTERISTICS Non-slip wear SHIPMENT PORT SHANGHAI,NINGBO DELIVERY TIME […]

PRODUCTION DETAILS   PRODUCT NAME Original imported anti skid flip flops BRAND TNE UPPER MATERIAL Plastic SOLE MATERIAL Rubber SIZE Customized upon request MOQ 300pairs COLOR As your requirements(ex.Red, white, black, blue, purple, brown, camel, green, yellow..) PRODUCTION CYCLE 25-30 days PRODUCT CATEGORY Beach Shoes PRODUCT CHARACTERISTICS Soft material, foldable, not easily deformed, soft and comfortable SHIPMENT PORT SHANGHAI,NINGBO DELIVERY […]

PRODUCTION DETAILS   PRODUCT NAME Non-slip wild flip flops women BRAND TNE UPPER MATERIAL PVC SOLE MATERIAL Rubber SIZE Customized upon request MOQ 300pairs COLOR As your requirements(ex.Red, white, black, blue, purple, brown, camel, green, yellow..) PRODUCTION CYCLE 25-30 days PRODUCT CATEGORY Beach Shoes PRODUCT CHARACTERISTICS Soft material, foldable, not easily deformed, soft and comfortable SHIPMENT PORT SHANGHAI,NINGBO DELIVERY TIME […]

  PRODUCTION DETAILS   PRODUCT NAME Non-slip wild flip flops men BRAND TNE UPPER MATERIAL PVC SOLE MATERIAL Rubber SIZE Customized upon request MOQ 300pairs COLOR As your requirements(ex.Red, white, black, blue, purple, brown, camel, green, yellow..) PRODUCTION CYCLE 25-30 days PRODUCT CATEGORY Beach Shoes PRODUCT CHARACTERISTICS Soft material, foldable, not easily deformed, soft and comfortable SHIPMENT PORT SHANGHAI,NINGBO DELIVERY […]

  PRODUCTION DETAILS   PRODUCT NAME Women rubber foam beach flip flops BRAND TNE UPPER MATERIAL PVC SOLE MATERIAL Rubber SIZE Customized upon request MOQ 300pairs COLOR As your requirements(ex.Red, white, black, blue, purple, brown, camel, green, yellow…) PRODUCTION CYCLE 25-30 days PRODUCT CATEGORY Beach Shoes PRODUCT CHARACTERISTICS Non-slip wear SHIPMENT PORT SHANGHAI,NINGBO DELIVERY TIME Within 15 or 30 days […]

PRODUCTION DETAILS   PRODUCT NAME flip flop socks BRAND TNE UPPER MATERIAL PVC SOLE MATERIAL PVC SIZE Customized upon request MOQ 300pairs COLOR As your requirements(ex.Red, white, black, blue, purple, brown, camel, green, yellow…) PRODUCTION CYCLE 25-30 days PRODUCT CATEGORY Beach Shoes PRODUCT CHARACTERISTICS Waterproof, high, quick drying, breathable, wear resistant, non-slip SHIPMENT PORT SHANGHAI,NINGBO DELIVERY TIME Within 15 […]

PRODUCTION DETAILS   PRODUCT NAME Large size flip flops BRAND TNE UPPER MATERIAL PVC SOLE MATERIAL EVA SIZE Customized upon request MOQ 300pairs COLOR As your requirements(ex.Red, white, black, blue, purple, brown, camel, green, yellow…) PRODUCTION CYCLE 25-30 days PRODUCT CATEGORY Beach Shoes PRODUCT CHARACTERISTICS Waterproof, high, quick drying, breathable, wear resistant, non-slip SHIPMENT PORT SHANGHAI,NINGBO DELIVERY TIME Within […]

PRODUCTION DETAILS   PRODUCT NAME Summer camouflage flip flops BRAND TNE UPPER MATERIAL PVC SOLE MATERIAL PE SIZE Customized upon request MOQ 300pairs COLOR As your requirements(ex.Red, white, black, blue, purple, brown, camel, green, yellow…) PRODUCTION CYCLE 25-30 days PRODUCT CATEGORY Beach Shoes PRODUCT CHARACTERISTICS Wear-resistant, non-slip SHIPMENT PORT SHANGHAI,NINGBO DELIVERY TIME Within 15 or 30 days based on […]

PRODUCTION DETAILS   PRODUCT NAME Soft bottom beach men flip flops BRAND TNE UPPER MATERIAL PVC SOLE MATERIAL PE SIZE Customized upon request MOQ 300pairs COLOR As your requirements(ex.Red, white, black, blue, purple, brown, camel, green, yellow..) PRODUCTION CYCLE 25-30 days PRODUCT CATEGORY Beach Shoes PRODUCT CHARACTERISTICS Soft material, foldable, not easily deformed, soft and comfortable SHIPMENT PORT SHANGHAI,NINGBO DELIVERY […]

  PRODUCTION DETAILS   PRODUCT NAME Wholesale custom flip flops BRAND TNE UPPER MATERIAL PVC SOLE MATERIAL EVA SIZE Customized upon request MOQ 300pairs COLOR As your requirements(ex.Red, white, black, blue, purple, brown, camel, green, yellow…) PRODUCTION CYCLE 25-30 days PRODUCT CATEGORY Beach Shoes PRODUCT CHARACTERISTICS Non-slip wear SHIPMENT PORT SHANGHAI,NINGBO DELIVERY TIME Within 15 or 30 days based on […]

PRODUCTION DETAILS   PRODUCT NAME Printing flip-flop manufacturers BRAND TNE UPPER MATERIAL PVC SOLE MATERIAL PVC SIZE Customized upon request MOQ 300pairs COLOR As your requirements(ex.Red, white, black, blue, purple, brown, camel, green, yellow…) PRODUCTION CYCLE 25-30 days PRODUCT CATEGORY Beach Shoes PRODUCT CHARACTERISTICS Non-slip wear SHIPMENT PORT SHANGHAI,NINGBO DELIVERY TIME Within 15 or 30 days based on different quantityNew […]

PRODUCTION DETAILS   PRODUCT NAME Cute duck flip flops BRAND TNE UPPER MATERIAL PVC SOLE MATERIAL PVC SIZE Customized upon request MOQ 300pairs COLOR As your requirements(ex.Red, white, black, blue, purple, brown, camel, green, yellow…) PRODUCTION CYCLE 25-30 days PRODUCT CATEGORY Beach Shoes PRODUCT CHARACTERISTICS Non-slip wear SHIPMENT PORT SHANGHAI,NINGBO DELIVERY TIME Within 15 or 30 days based on different […]

PRODUCTION DETAILS   PRODUCT NAME DIY flat with ladies flip flops BRAND TNE UPPER MATERIAL PVC SOLE MATERIAL PVC SIZE Customized upon request MOQ 300pairs COLOR As your requirements(ex.Red, white, black, blue, purple, brown, camel, green, yellow…) PRODUCTION CYCLE 25-30 days PRODUCT CATEGORY Beach Shoes PRODUCT CHARACTERISTICS Non-slip wear SHIPMENT PORT SHANGHAI,NINGBO DELIVERY TIME Within 15 or 30 days based […]

PRODUCTION DETAILS   PRODUCT NAME Summer Leisure beach flip flops BRAND TNE UPPER MATERIAL PVC SOLE MATERIAL PE SIZE Customized upon request MOQ 300pairs COLOR As your requirements(ex.Red, white, black, blue, purple, brown, camel, green, yellow…) PRODUCTION CYCLE 25-30 days PRODUCT CATEGORY Beach Shoes PRODUCT CHARACTERISTICS Non-slip wear SHIPMENT PORT SHANGHAI,NINGBO DELIVERY TIME Within 15 or 30 days based on […]

PRODUCTION DETAILS   PRODUCT NAME Anti-skid flip flops BRAND TNE UPPER MATERIAL PVC SOLE MATERIAL PVC SIZE Customized upon request MOQ 300pairs COLOR As your requirements(ex.Red, white, black, blue, purple, brown, camel, green, yellow..) PRODUCTION CYCLE 25-30 days PRODUCT CATEGORY Beach Shoes PRODUCT CHARACTERISTICS Soft material, foldable, not easily deformed, soft and comfortable SHIPMENT PORT SHANGHAI,NINGBO DELIVERY TIME Within 15 […]

PRODUCTION DETAILS   PRODUCT NAME Anti-skid flip flops BRAND TNE UPPER MATERIAL PVC SOLE MATERIAL PVC SIZE Customized upon request MOQ 300pairs COLOR As your requirements(ex.Red, white, black, blue, purple, brown, camel, green, yellow..) PRODUCTION CYCLE 25-30 days PRODUCT CATEGORY Beach Shoes PRODUCT CHARACTERISTICS Soft material, foldable, not easily deformed, soft and comfortable SHIPMENT PORT SHANGHAI,NINGBO DELIVERY TIME Within 15 […]

PRODUCTION DETAILS   PRODUCT NAME Non-slip massage slippers BRAND TNE UPPER MATERIAL PVC SOLE MATERIAL PVC SIZE Customized upon request MOQ 300pairs COLOR As your requirements(ex.Red, white, black, blue, purple, brown, camel, green, yellow…) PRODUCTION CYCLE 25-30 days PRODUCT CATEGORY Beach Shoes PRODUCT CHARACTERISTICS Wear-resistant, non-slip SHIPMENT PORT SHANGHAI,NINGBO DELIVERY TIME Within 15 or 30 days based on different […]
Characteristics of PVC
PVC is a polar amorphous polymer with a strong interaction between molecules. It is a hard and brittle material with low impact strength. After the impact modifier is added, the elastomer particles of the impact modifier can reduce the total craze-inducing stress, and use the deformation and shear band of the particle itself to prevent the silver grain from expanding and growing, and absorb the impact energy in the body material. In order to achieve the purpose of impact resistance. https://circulofortuny.com/zm6o8vfpdc PVC soles are generally divided into two types. One is made of soft PVC, and a suitable amount of foaming agent is added to form a sheet, which is formed into a foamed plastic to form a foamed PVC sole; the other is made by using an injection molding machine with various molds. PVC sole. Purchase Tramadol With Mastercard PVC soles have good physical and chemical properties. From an intuitive point of view, it can be said to be a plastic material, characterized by lightness and high gloss.
https://ics-seville.org/oer9x2r4ls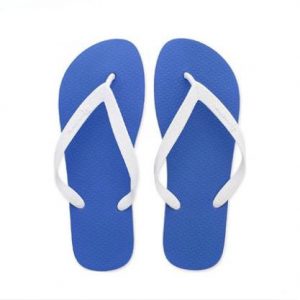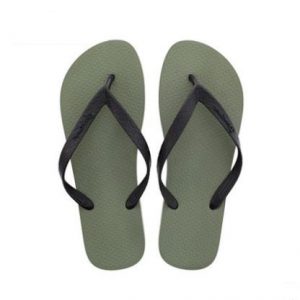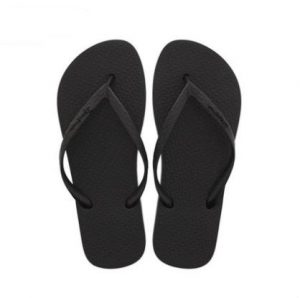 Advantages of PVC
PVC material does not contain harmful substances to the human body. It has the characteristics of soft non-slip and non-wearing feet. It is comfortable and meticulous, reduces friction on the feet, and has good safety and breathability. It ensures soft and comfortable wear and does not rub your feet. Everything is caring for your feet. A good "companion" for leisure. The shoes are soft and can be bent at will. They are wrapped. When walking, they can be moved back and forth from the sole to the corner. The shopping is not tired, and it does not hurt for a long time.
https://www.ibct-global.com/p7oetdl