Summer is the season of flip-flops, but everyone must have been tired of the common style of flip-flops. Today, we will come together to transform our flip-flops and change the style of shoes to change the mood.
step 1: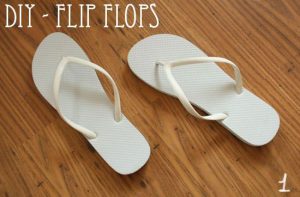 First of all, we need a double word drag and remove the original laces. In general, the flip-flops only need to unfasten the buckle on the opposite side of the shoe, so that the "herringbone" can be removed from the front.
Step 2:


After the flip-flops are removed, we will prepare the leather cords in advance. Everyone can choose the color they like, and the small partner who likes to weave can weave the leather rope as shown in the figure and then start to wear the rope.
Step 3:

The step of wearing the leather cord is to start from the rear end of the shoe and then connect from the middle.
Step 4:

The fixed strap between the toes uses a single-sided leather cord, which makes it comfortable to wear.
Step 5:

After all the parts of the shoelace are fixed, they are ready.
Step 6: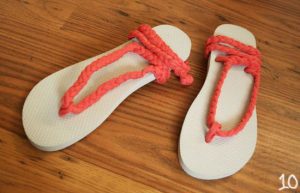 You can also add a strap at the ankle when fixing the shoelace so that it will be more healed.