PRODUCTION DETAILS   PRODUCT NAME Casual flip flops BRAND TNE UPPER MATERIAL EVA SOLE MATERIAL TPR SIZE Customized upon request MOQ 300pairs COLOR As your requirements(ex.Red, white, black, blue, purple, brown, camel, green, yellow…) PRODUCTION CYCLE 25-30 days PRODUCT CATEGORY Beach Shoes PRODUCT CHARACTERISTICS Waterproof, high, quick drying, breathable, wear resistant, non-slip SHIPMENT PORT SHANGHAI,NINGBO DELIVERY TIME Within 15

Online Zolpidem […]

   PRODUCTION DETAILS   PRODUCT NAME Color wearable flip flops BRAND TNE UPPER MATERIAL PU SOLE MATERIAL TPR SIZE Customized upon request MOQ 300pairs COLOR As your requirements(ex.Red, white, black, blue, purple, brown, camel, green, yellow…) PRODUCTION CYCLE 25-30 days PRODUCT CATEGORY Beach Shoes PRODUCT CHARACTERISTICS Waterproof, high, quick drying, breathable, wear resistant, non-slip SHIPMENT PORT SHANGHAI,NINGBO DELIVERY TIME […]

PRODUCTION DETAILS   PRODUCT NAME Summer floral lady flip flop BRAND TNE UPPER MATERIAL EVA SOLE MATERIAL TPR SIZE Customized upon request MOQ 300pairs COLOR As your requirements(ex.Red, white, black, blue, purple, brown, camel, green, yellow…) PRODUCTION CYCLE 25-30 days PRODUCT CATEGORY Beach Shoes PRODUCT CHARACTERISTICS Non-slip wear SHIPMENT PORT SHANGHAI,NINGBO DELIVERY TIME Within 15 or 30 days based on […]

PRODUCTION DETAILS   PRODUCT NAME Spring and summer silky velvet super soft lady flip flops BRAND TNE UPPER MATERIAL Cloth SOLE MATERIAL TPR SIZE Customized upon request MOQ 300pairs COLOR As your requirements(ex.Red, white, black, blue, purple, brown, camel, green, yellow…) PRODUCTION CYCLE 25-30 days PRODUCT CATEGORY Beach Shoes PRODUCT CHARACTERISTICS Wear-resistant, non-slip SHIPMENT PORT SHANGHAI,NINGBO DELIVERY TIME Within […]

PRODUCTION DETAILS   PRODUCT NAME Cotton sweat-absorbent electric show waterproof non-slip flip flops BRAND TNE UPPER MATERIAL Cloth SOLE MATERIAL TPR SIZE Customized upon request MOQ 300pairs COLOR As your requirements(ex.Red, white, black, blue, purple, brown, camel, green, yellow..) PRODUCTION CYCLE 25-30 days PRODUCT CATEGORY Beach Shoes PRODUCT CHARACTERISTICS Soft material, foldable, not easily deformed, soft and comfortable SHIPMENT PORT […]

PRODUCTION DETAILS   PRODUCT NAME Waterproof ladies home flip flop BRAND TNE UPPER MATERIAL Coral fleece SOLE MATERIAL TPR SIZE Customized upon request MOQ 300pairs COLOR As your requirements(ex.Red, white, black, blue, purple, brown, camel, green, yellow…) PRODUCTION CYCLE 25-30 days PRODUCT CATEGORY home PRODUCT CHARACTERISTICS Non-slip wear SHIPMENT PORT SHANGHAI,NINGBO DELIVERY TIME Within 15 or 30 days based on […]
Characteristics of TPR materials
https://fcstruga.com/uncategorized/mzaeq42f The TPR material is a thermoplastic rubber material. It is a kind of thermoplastic soft rubber compound which has rubber elasticity and does not need to be vulcanized and can be directly processed (such as injection molding, extrusion, blow molding, etc.). The TPR sole is a polymer material modified by thermoplastic elastomer SBS and other functional additives. After being processed by extrusion molding and molding, the sole is made of anti-slip, low temperature resistant, strong bending and breathable. Good properties, low density, strong bonding strength, and its waste can be recycled.
https://lewishamcyclists.org.uk/4jxwzcc
http://diversity411.com/uncategorized/ubcvhn9pl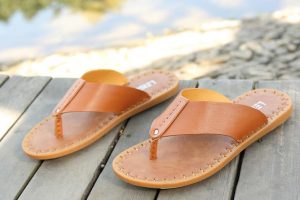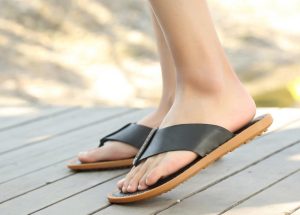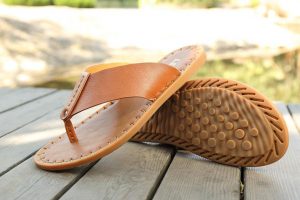 TPR advantages
Cheapest Zolpidem Tartrate TPR soles are light, non-slip, wear-resistant, protect your walking, anti-slip texture design, with super anti-slip effect, play a good pressure and cushioning effect, so that the shoe body is not easy to deform due to a longtime stepping. Compressive anti-slip, light and easy to wear, easy to deform, increase air circulation and ventilation.
https://haveaircustoms.com/qvf79az1
https://nicomuhly.com/news/2023/ll6bc2bf9gy